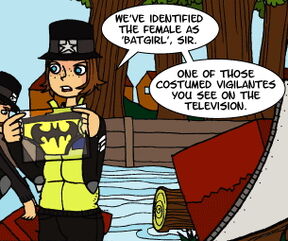 Wales, one of the component parts of the United Kingdom, features heavily in the stories of the Tackleford universe even though Tackleford itself is in England.
Rich Tweedy thinks that "a mutually agreeable networking co-interface opportunity" is "still a hanging offence in Wales."[2]
Tim Jones was exiled to Wales after losing an invention competition.
Esther DeGroot and Eustace Boyce (The Boy) lost their virginity in a caravan in Wales (during an unsuccessful attempt to get Tim to return to Tackleford).
You can learn more about the real life version of Wales here.
Community content is available under
CC-BY-SA
unless otherwise noted.